&nbsp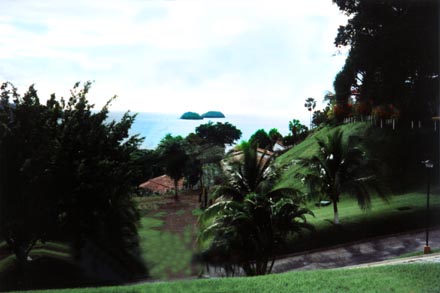 Morning View
We fell in love with the view from our hotel room, where the many rich green hues of Costa Rica meet the blues of the Pacific.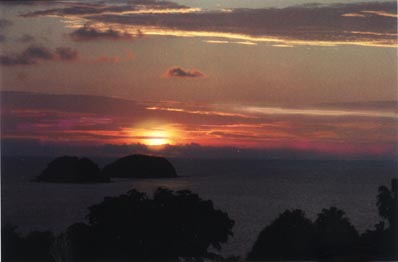 Sunset View
The hotel operated a shuttle bus, which made a circuit every 10 or 15 minutes. That helped a lot when we were coming back from the beach. Actually, even on the way down, the hill was so steep that it was hard to walk. We were usually glad to wait for the shuttle.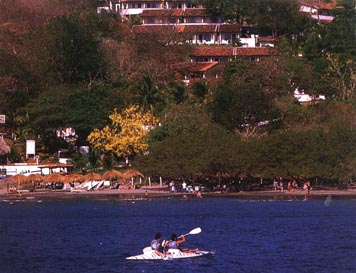 View of the beach and hotel, from the water
When we got to the water, we went scuba diving, with assistance from the staff of
Bill Beard's Diving Safaris. We saw scorpion fish, a five foot reef shark, two sea horses, octopuses, and many other beautiful fish. Scuba diving was one of the most exciting parts of the trip!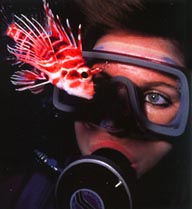 Making friends with a fish
&nbsp

&nbsp